Dr. Mark L. Randall has written several books. Below you can find details about his books as well as links to sites where the books can be purchased.
Decurion
Called to be a 21st Century Warrior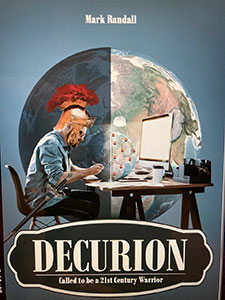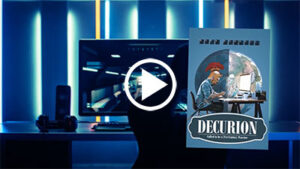 Jay is a gamer with excellent reflexes, a skilled tactician and good team leader. He is surprised to be called up to audition as a leader of a multi-disciplinary team to rescue the distressed from global disasters.
But does he have what it takes to be a Decurion?
Click here for review in Journal Record newspaper.
Click here to purchase Decurion: Called to be a 21st Century Warrior
The Bethlehem Midwife
The Story of Jesus' Birth, Retold through the Eyes of a Midwife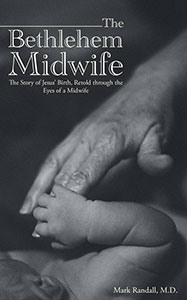 Two thousand years ago in Bethlehem, midwife Rachel and her husband Obadiah are awakened in the middle of the night by a knock on their door. Although she has been summoned many times before, this delivery would forever change her life. Using the midwifery skills passed down for hundreds of years from the midwife of Tamar, the midwives, Shiphrah and Puah, and others before her, Rachel is challenged to deliver this child in an unusual location. Later she learns from a group of shepherds that this child she has delivered is rumored to be the promised savior. Finally when threatened by those looking for the baby she is forced to make a life-altering decision. The Bethlehem Midwife shares the tale of the birth of Jesus through the eyes of a seasoned midwife as she risks everything in an attempt to keep the baby Jesus safe.
Video: Dr. Mark Randall discusses the origin of The Bethlehem Midwife
Click here to purchase The Bethlehem Midwife
Fire Mission! Fire Mission! A Forward Observer's Experiences in Vietnam
Co-authored with Captain Larry Hunter
Our country came before all else.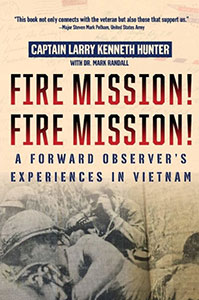 Fire Mission! Fire Mission! is the fully documented experience of a green artillery forward observer with the First Cav in Vietnam. Along with his topographical map, M-16 and backpack, Lt. Larry Hunter carries an Instamatic camera to preserve his comrades and patrols. Letters from home illuminate his struggle to survive in Vietnam while his wife battles at home to make ends meet financially as a mother. Her faith and prayers to God strengthen and encourage him during days of losing close friends, and again, years later, when his faith is challenged by a new, unseen foe after his exposure to Agent Orange. From jumping out of his first helicopter ride directly into battle, through at least twenty-five combat assaults, and finally an overwhelming ambush on Company A, First Battalion, Twelfth Cavalry on March 31, 1966, for which he is awarded a Bronze Star for heroism, Lt. Larry Hunter documents and describes this new kind of war with no front lines.
Fire Mission! Fire Mission! can be purchased from the following sources: